Turkish Airlines is the official airline of International Congress of Sociology (BUSOC2023)special discounts are offered for all delegates. To proceed with the online booking tool, please visit Turkish Airlines promocode website and use the event code "025TKH23" under the Promotion code section.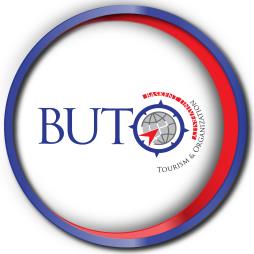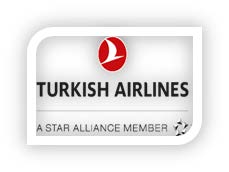 BAŞKENT UNIVERSITY TOURISM & ORGANIZATION
INTERNATIONAL CONGRESS OF SOCIOLOGY (BUSOC2023)
26-27-28 OCT 2023 / Ankara- TURKEY
BUTO TOURISM AND ORGANIZATION
CONGRESS OFFICIAL AIRLINE - TURKISH AIRLINES and BUTO TOURISM FLIGHT DISCOUNTS
INTERNATIONAL FLIGHT DISCOUNTS ( ANKARA ARRIVALS)
Business Class*

For C/D/J/K/Z/ CL 15%,

Economy Class*

For A/B/E/H/L/M/O/P/Q/S/T/U/V/W/Y/ CL 10%
Applicable before and after 7 days of the event date
Within the scope of the organizer support program, for all Domestic flights where the destination point is ANKARA, discounts mentioned below will be applicable*.
NATIONAL FLIGHT DISCOUNTS (ANKARA ARRIVALS)
Business Class**

For C/D/J/ CL 10%,

Economy Class**

For A/B/E/H/L/M/O/P/Q/S/T/U/V/W/ CL 10%,
Applicable before and after 2 days of the event date
*Herein mentioned discounts do not apply to Codeshare flight prices, Haj-Umrah prices, pass-free tickets, or to discounted tickets such as infant, baby, companion, disabled, senior, junior, teacher, student, accompanying persons, reverent, soldier etc. Discounted prices also apply to groups;however,shall not be combined with any other discounts.
The price regulations of the related class applies.
Discounts are subject to seat availability at the mentioned classes.
*The herein mentioned discounts are only valid for the flights with destination in which the Eventwill take place and it is mandatory to present the event code and a certificate of participation to thesales office or the agency (BUTO Travel Agency) that will make the ticketing.
This discount can be used by all the event delegates.
Please contact Buto Tourism & Organization ticketing department for your reservation requests.
bilet@buto-org.com- office@buto-org.com